Professional Pool Plumbing Installation
When it comes to pool plumbing installation, locals understand that nobody compares to the experienced professionals at Kings Plumbing & Mechanical. With a strong emphasis on communication, customer relationships, and superior workmanship, we complete every project with the highest levels of customer satisfaction and quality. We handle all the facets of pool installation with care and precision, including installing a separate plumbing system for your pool.
What You Need to Know First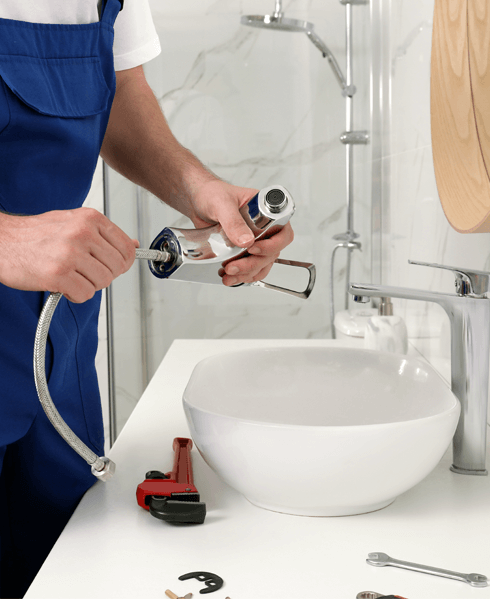 With so many shapes, styles, features, and materials to choose from, there's no reason your commercial or residential pool shouldn't be as unique as you are. When you work with us, we'll meet with you at your residential or commercial building to look over the site, study the architecture and style of your property, take measurements, and note any special considerations that can affect the installation of your pool. We'll take our time to listen to you as you share your likes, dislikes, and style preferences. We'll also offer professional guidance and make several recommendations to help ensure that you get a unique pool that best suits your needs and fits within your budget. Next, our team will get to work, designing a pool that perfectly complements your project and reflects your personality.

Benefits of Professional Installations
Having a pool is great for various reasons. It can help you and your loved ones stay fit, you can take a dive as the temperatures rise, or even use it to host a true Bermudian hospitality party. However, if you want to enjoy these benefits, your pool has to be installed properly. Therefore, it's best to work with professionals, like Kings Plumbing & Mechanical, who handle the work expertly and efficiently.
Working with professionals offers many benefits, including:

Have Our Team Address Your Pool Plumbing Concerns
At Kings Plumbing & Mechanical, we pride ourselves on outstanding customer service and open communication. From start to finish, we keep you informed so you can know what to expect. With 35 years of combined experience and state-of-the-art equipment, we create luxurious pool environments that capture your vision and enhance your property's beauty. We commit the time and resources your project deserves so you can enjoy your new pool for years to come.

Contact Kings Plumbing & Mechanical and let our pool installation specialists meet and exceed your expectations. Call us or complete the online contact form to make an appointment.